Norimaki unit variations Vol.2 / のり巻きユニットバリエーション Vol.2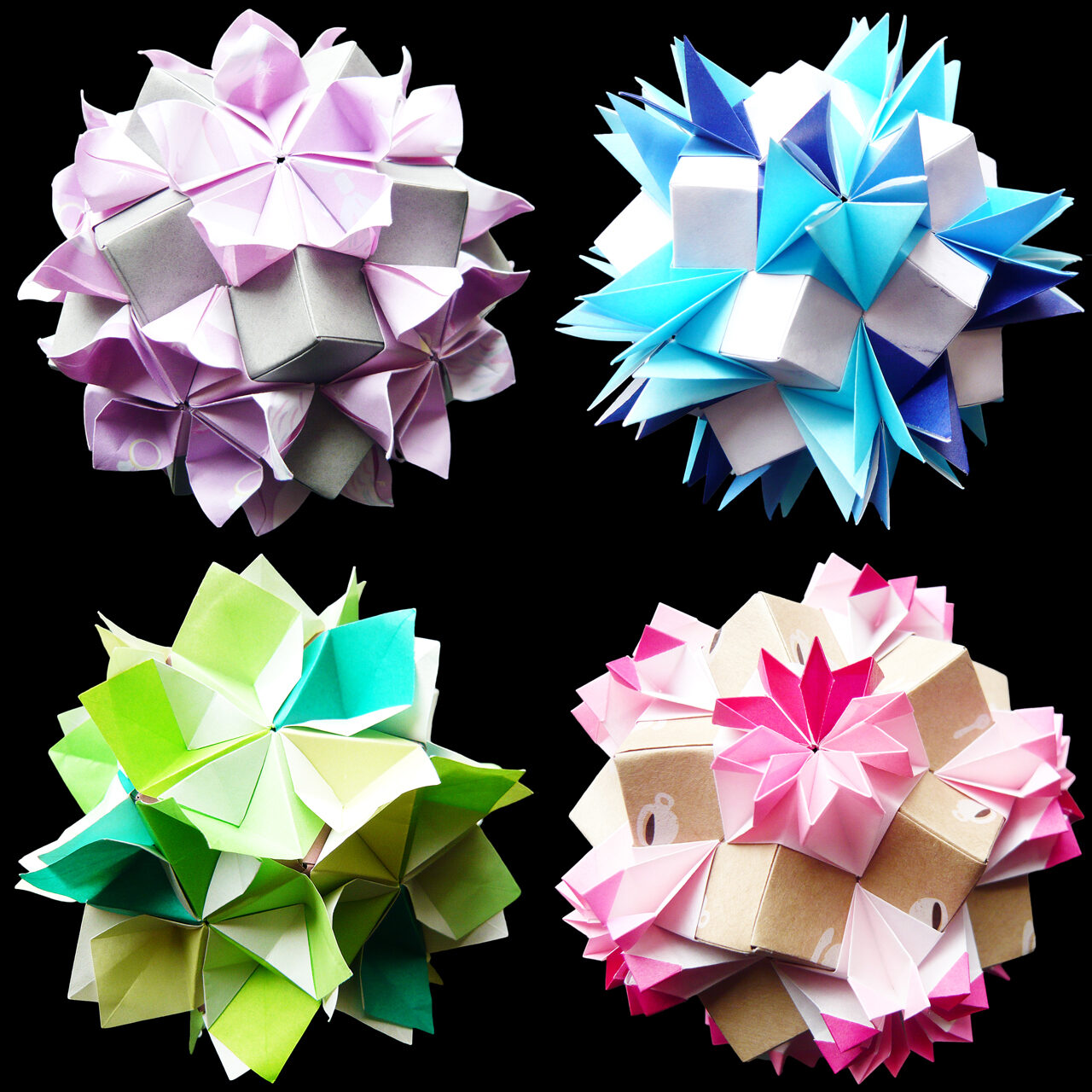 September 2022, the first video
The first video of monthly kusudama tutorial video for Sep.2022 is "Norimaki unit variations Vol.2".

This video is a continuation of the previous video on "Norimaki unit", and the works are variations of it.

It includes four variations. I hope you enjoy it.

The video will be freely accessible for one year. You can also download it.
Thank you for your support!!

2022年9月のマンスリーくす玉チュートリアルビデオ第一弾が配信されました。今回のチュートリアルビデオは「のり巻きユニットバリエーション Vol.2」です。

前回の「のり巻きユニット」の続きのビデオです。紹介しているバリエーションは4作品。すべて植物の名前がついています。

楽しんでいただけると嬉しいです。
雑談
折り紙を折っていると、時間を忘れる。えんえんと折っていたくなる。トイレに行く時間も惜しいし、寝るのも惜しい。食べるのも面倒。ずっと折り紙だけをやっていたくなる。

創作を中断するのがいやで「寝るのめんどくせー」とぼやいていたら、「それってどういうこと?!?!」と、母に不思議がられた。

実際は「寝るのが面倒くさい」というよりは、まだまだ折り紙をやっていたい。という感じ。
なんで動物って寝なきゃいけないんだろうなぁ…。