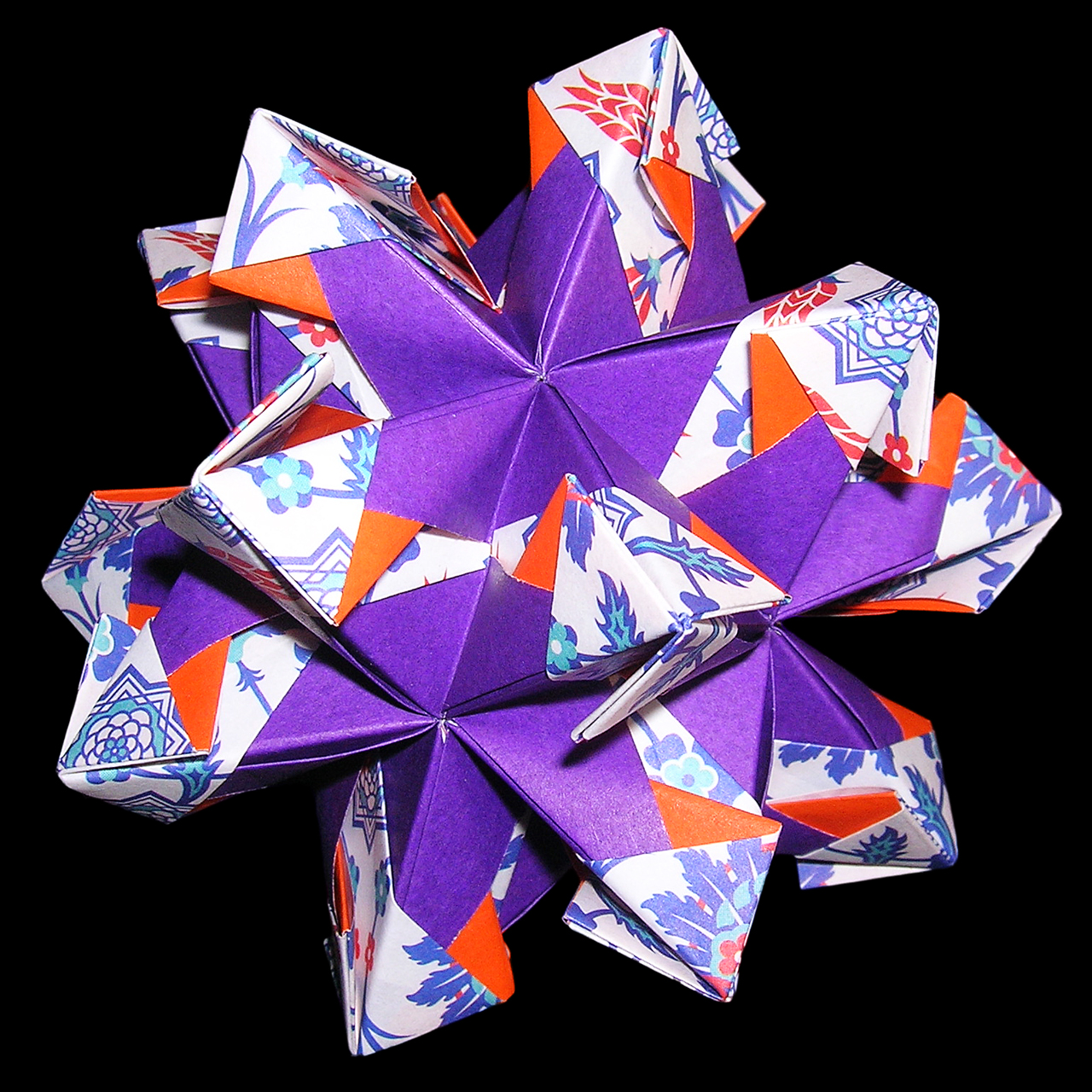 (C)Mio Tsugawa
Created : Oct. 2017
Diagram : Oct. 2017
Type of assembling : Modular type
Joint method : Multi-modular joint
Number of part : 30 parts (made of 60 sheets)
This work is development work from Kaleidoscope, one of an arrangement of Long yubikiri.
One part of this work is consisted with two pieces of parts.
So this work needs 30 parts, but 60 pieces of paper will be needed.
Yubikiri is Pinky promise in English, It means a promise made by entwining one's pinky finger with another person's.
I decorated it the next to Buddha Statues.
If you have an opportunity to come to Beograd and use this host house, you are able to see this work, maybe.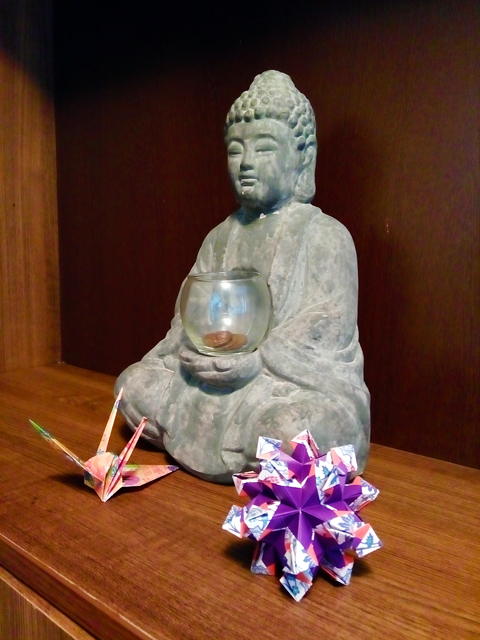 長い指切りアレンジ
「長い指切り」のアレンジです。「指切り」は、「カレイドスコープ」の別名で、ロング指切りはその発展系です。ひとつのパーツはふたつの部品から構成されています。
仏像の横に飾りました。
もし、ベオグラードに来てこのホストハウスに泊まる機会があったら、この作品を見れるかも。
—

トーヨー おりがみ おりづる 富嶽三十六景 46柄入 15cm 006202