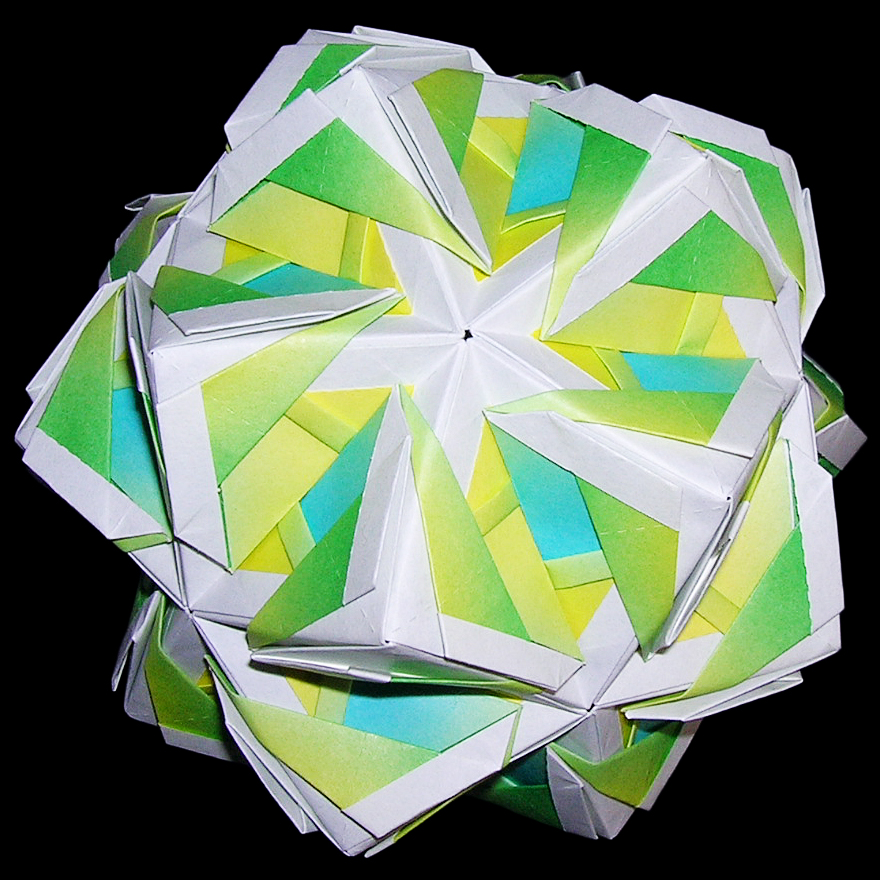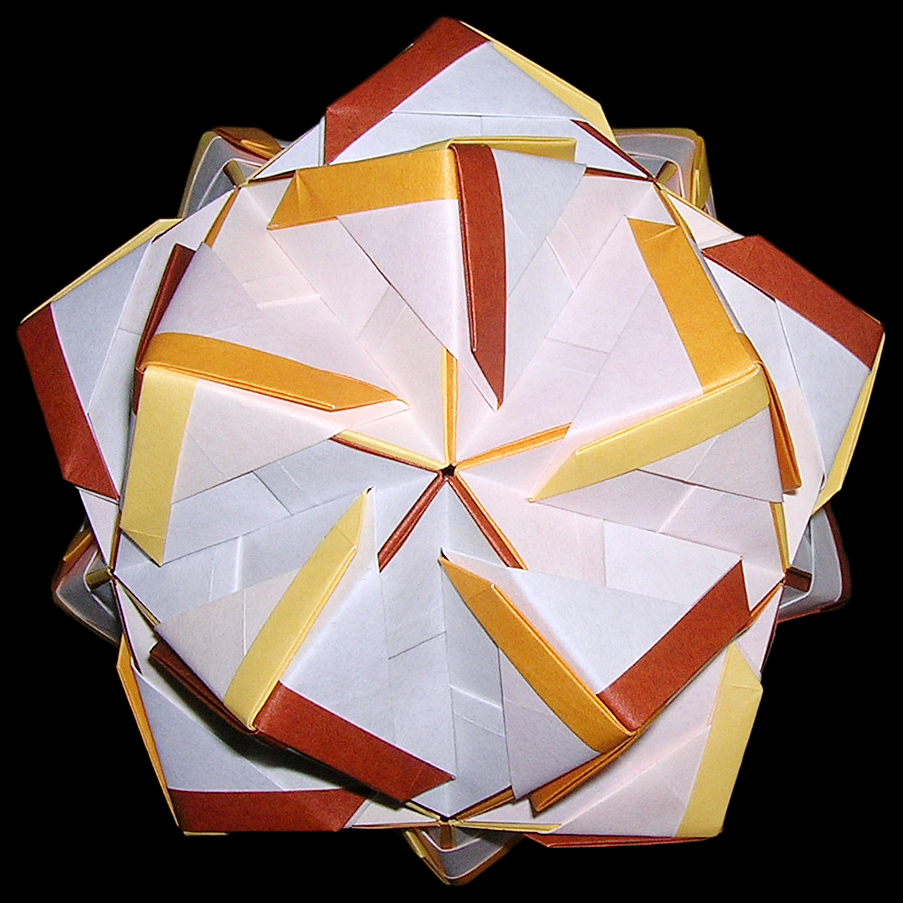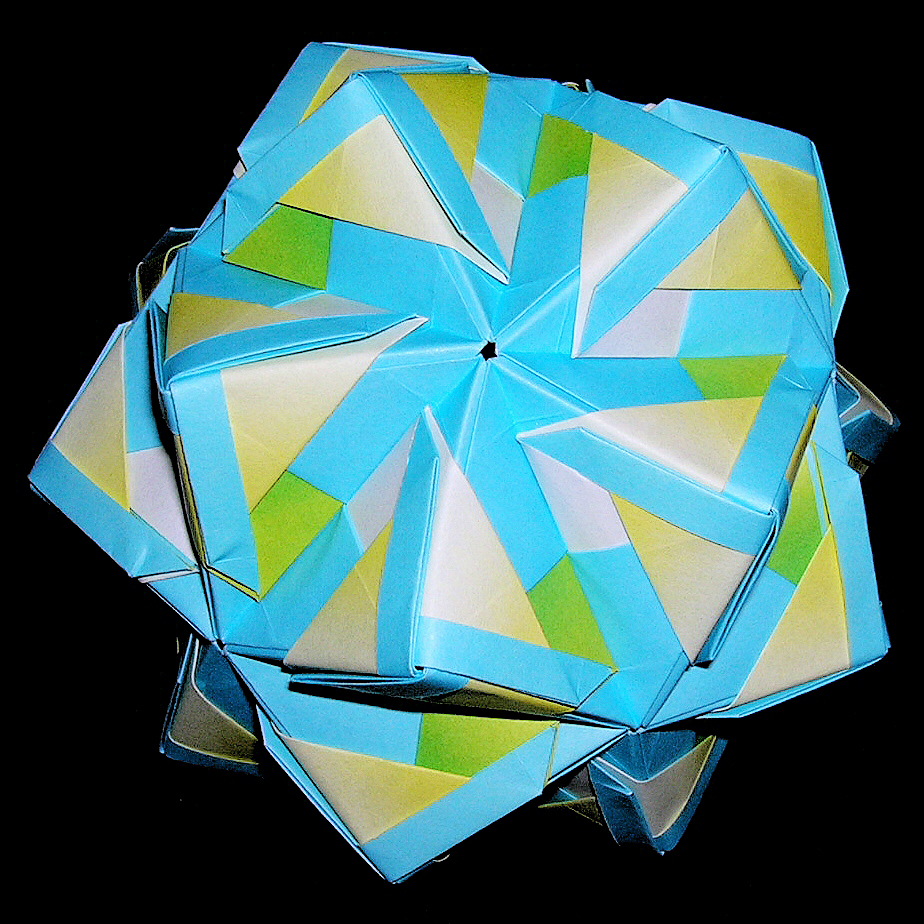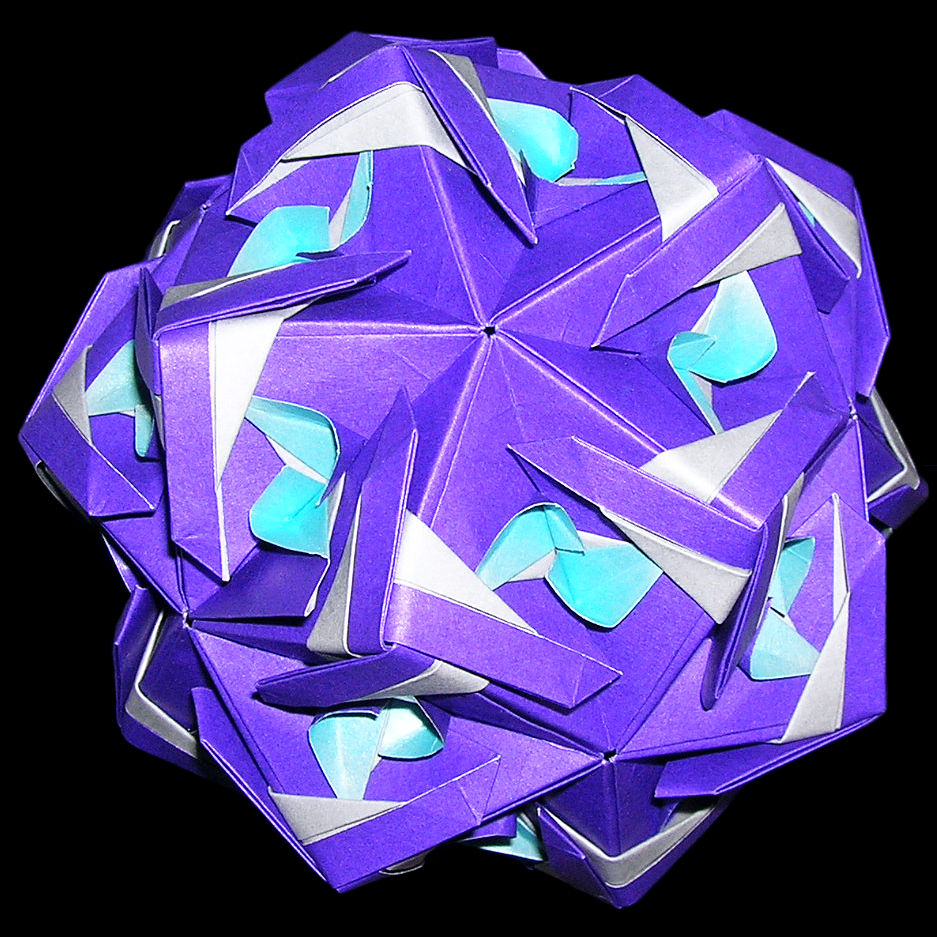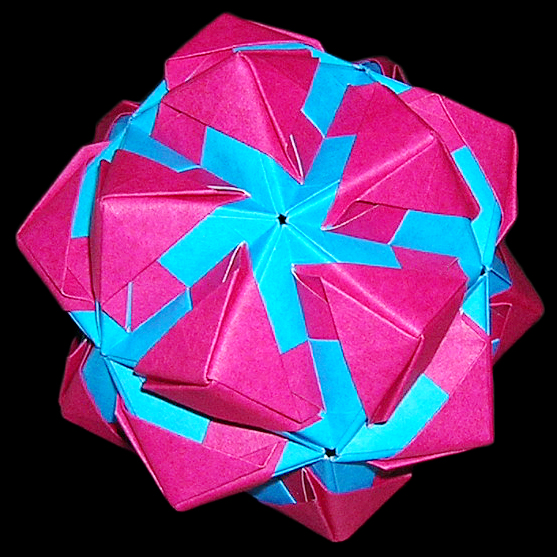 Work data
Author

Mio Tsugawa

Creation date

Apr.2007

Drawing

Sep.2007

Parts

30 pieces

Paper size

7.5 cm (Square)

Joining materials

No use (No glued)

Joining method

Flap and Pocket joint
Summary / 作品概要
These are variations of "Variety unit" series, which is a modular type that parts are assembled without using glue.

Variation works of "Variety unit" are included in my book "Kusudama unit origami" a lot, but there are tons of the not included works than it.




A part of Stained glass will be connected by using flaps and pockets like normal modular origami.
Due to its structure, the connected parts are hard to come off, so it is easy to assemble.

The diagram includes one basic folding and five variations.

「バラエティユニット」シリーズのバリエーション集です。バラエティユニットシリーズの作品は、接着剤を使わずに、パーツを組み立てるモジュラータイプの作品です。

バラエティユニットのバリエーション作品は「くす玉ユニット折り紙 (つがわみお著 / 日本文芸 出版)」 という本にたくさん掲載されていますが、掲載されていない作品も山ほどあります。

この「ステンドグラスアレンジ集」もそのうちの作品たちです。

ステンドグラスは通常のユニット折り紙のように、フラップとポケットを用いてパーツ同士をつなぎますが、そのフラップとポケットの位置がとてもユニークです。
パーツの構造上、組んだパーツが外れにくくなっているので、簡単に組み立てられるのが特徴です。

折り図にはひとつの基本的な折り方と組み方、そして5つのバリエーションが含まれています。
Get the diagram / 折り図をゲット
The diagram is 300 JPY (Include tax).
折り図は1部 300円 (税込み)です。