牛や馬が普通に道路を散歩している透き通った空の夏のバンスコ / It's normal that horses and cows were taken for a walk.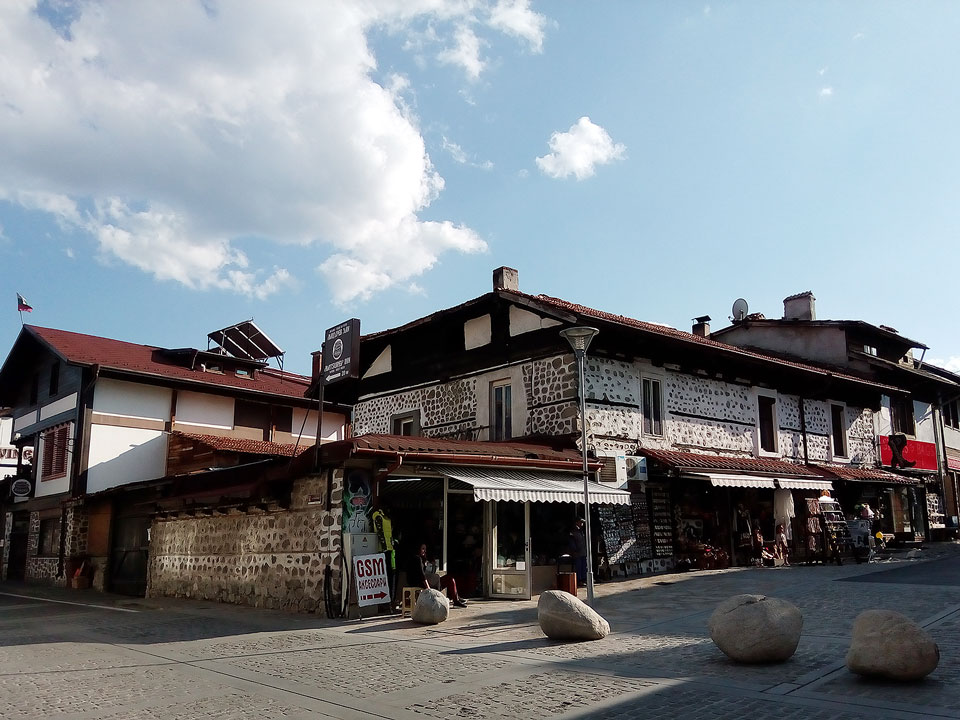 Bansko is a ski resort in Bulgaria, it has a lot of nature, especially it has a very beautiful sky in the summer.
I had been there for three months since 9 Jul. to 4th Oct. in 2019.

My daily life was only going to markets near the hotel I stayed in as usual, but great nature made me joy always.

There were a lot of opportunities that I saw horses and cows walking on a road in Bansko.
When I saw it the first time, I excited very much.

One day, I saw a car running slowly leading a horse that was walking slowly.
It looked like a car was taking a horse for a walk.

I thought that in olden times, a horse led a cart as a carriage, but now a car leads a horse, it's very interesting.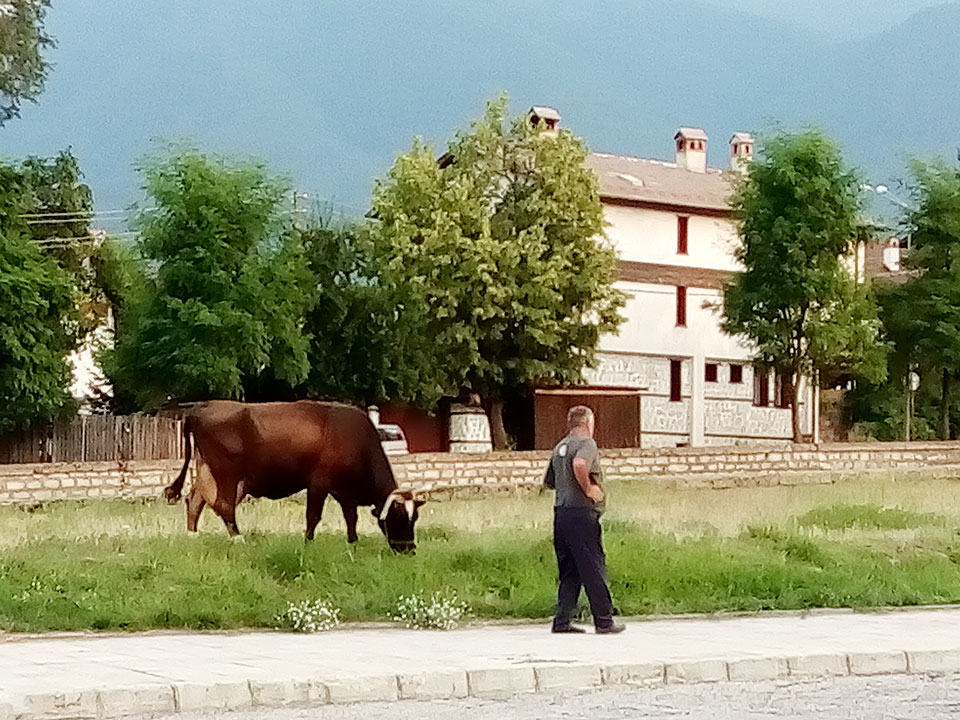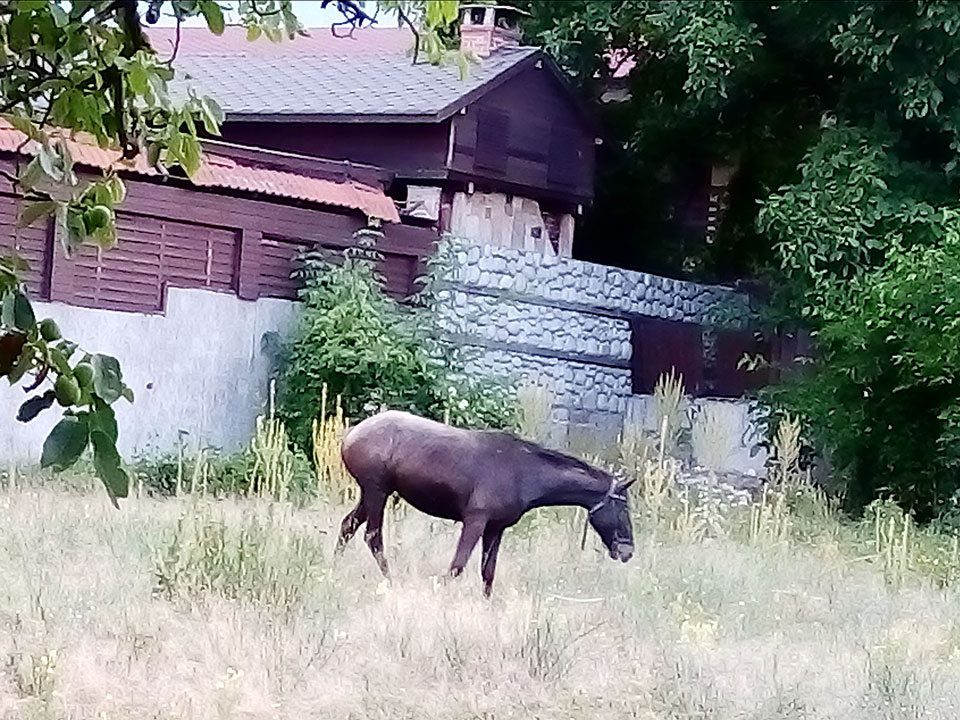 「バンスコ」はブルガリアのスキーリゾート。観光地。7月の始めから3ヶ月間滞在した。
バンスコは自然がいっぱいの、のんびりしたところ。
犬を散歩している人はたくさん見たが、牛を散歩している人も何度か見た。
牛は地元(北栄町 in 鳥取県)のご近所さんの酪農家さんもよく散歩しているので、さほど珍しくはなかったけど、馬を散歩している人を見たときは、さすがにちょー興奮した。

バンスコは結構馬がいる。
滞在先のホテルの近くの空き地でも、馬がよく草を喰んでた。

ちなみに、歩道や道路で犬や猫の糞(ふん)を見るのは世界共通だけど、バンスコでは、牛や馬のちょーでっかい糞もみることができる。
他にないバンスコ名物のひとつだと思っている。
空き地で発見!! 色んな国を放浪してきたけど、このメーカーの日本車は初めて見たよ!!!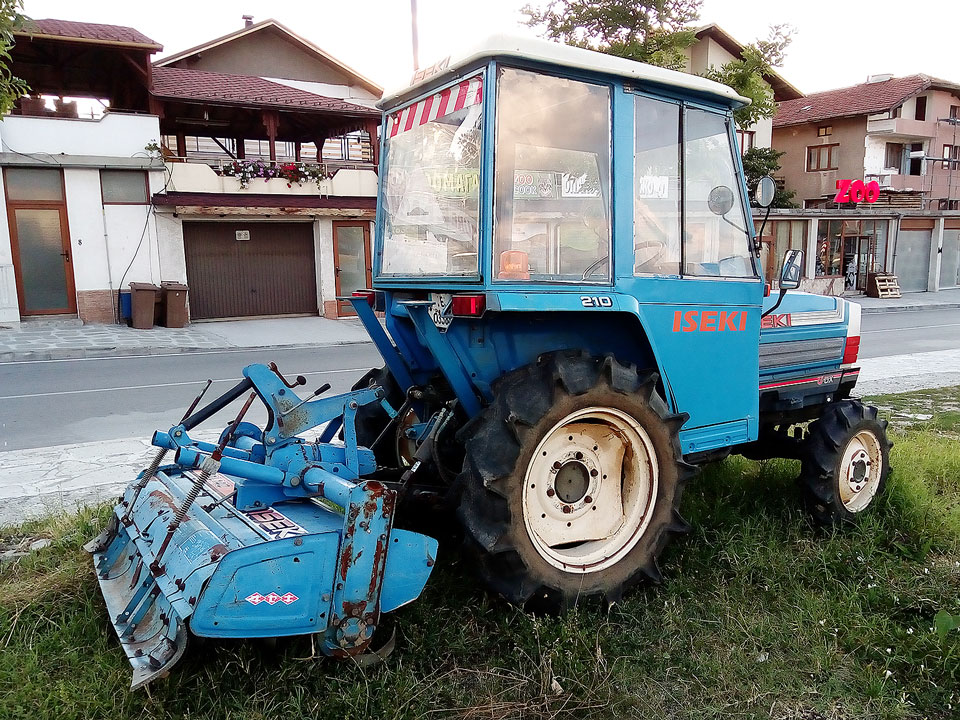 思わず 「ヰセキっ!!!」 と叫んでしまった。

トヨタ。ホンダ。マツダ。ダイハツ。スズキ。日産。三菱…。
いろんな国でいろんなメーカーの日本車が走っているのをたくさん目にしてきたけど、このメーカーを見たのは初めてだ。

日本の車、世界で大活躍だな。