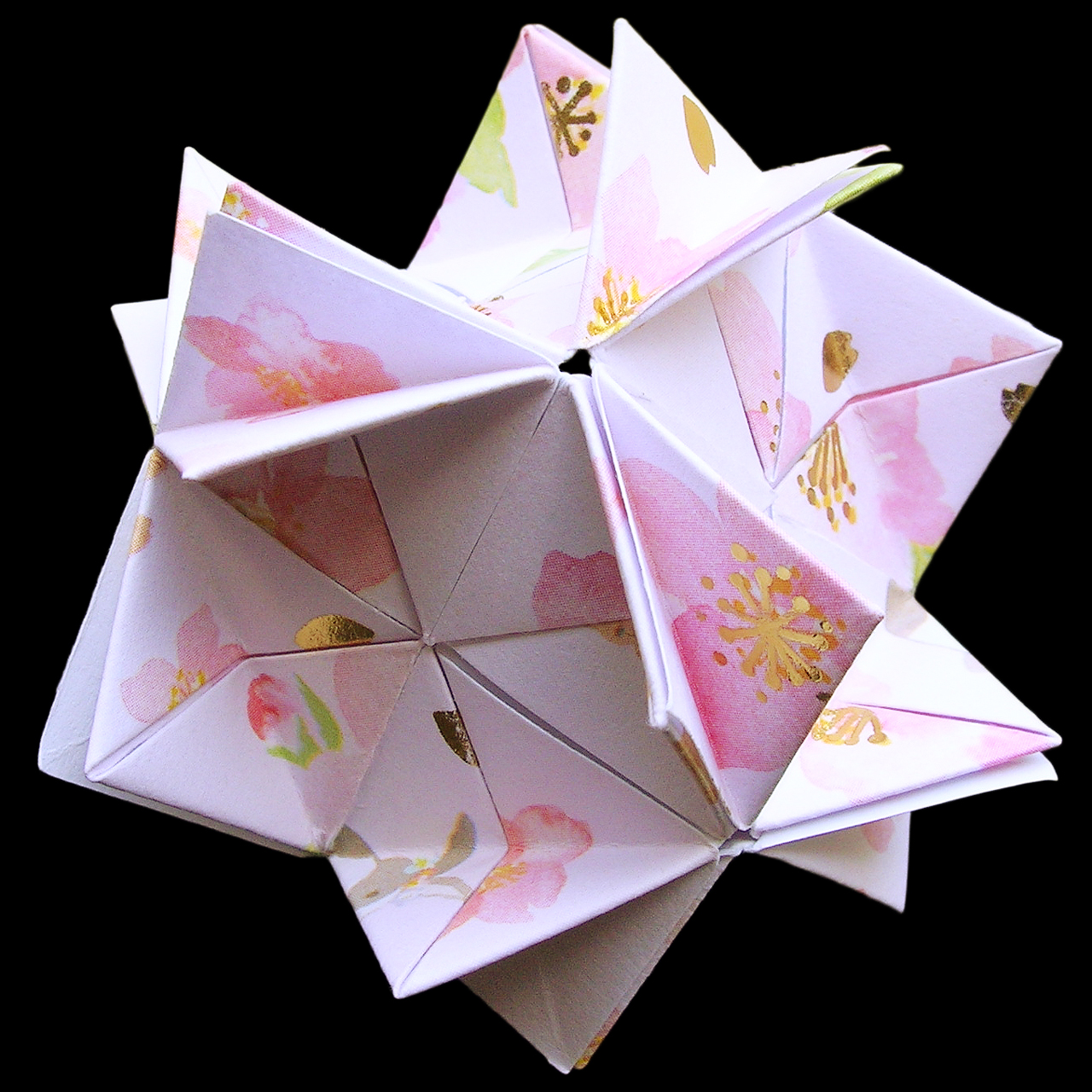 Work data
Author

Mio Tsugawa

Creation date

Jun.2005

Drawing

May.2020

Parts

6 parts

Paper size

7.5 cm (Square paper)

Joining materials

No use (No glued)

Joining method

Box joint
Summary / 作品概要
A work consists of six parts assembled by Box-joint which is modular-type, like the work of "Mosaic-box".

It's very similar to "Dance of the star", but folding processes are easier than it.

"Cube box" has three variations and all works can be decorated with decoration parts which are "the 1/4 unit standard" or "the 1/2 root 2 unit standard".

The diagram includes one basic folding, three variations, how to set decoration parts.





ひとつの作品は6つのパーツで構成されています。接着剤を必要としないモジュラータイプの作品で「ボックスジョイント」で組み立てます。

基本の作品もバリエーションも"1/4 ユニット規格" または "1/2 るーと 2 ゆにっと規格"を持つデコレーションパーツで飾ることができます。

折り図にはひとつの基本的な折り方と3つのバリエーション、デコレーションパーツのセットの仕方が掲載されています。
Get the diagram / 折り図をゲット
The diagram is 330 JPY (Include tax).
折り図は1部330円(税込み)です。

The diagram of "Cube box" needs the diagram of "Mosaic box" to assemble. The diagram is showed for free on this site.
Please refer to the following rink.

「キューブボックス」の折り図は、組み立てに「モザイクボックス」の折り図が必要です。折り図はこのサイトに無料で公開されています。ご参照ください。
Decorated works / デコレーションされた作品
Works of decoration parts are another sale.
デコレーションパーツは別売りです。