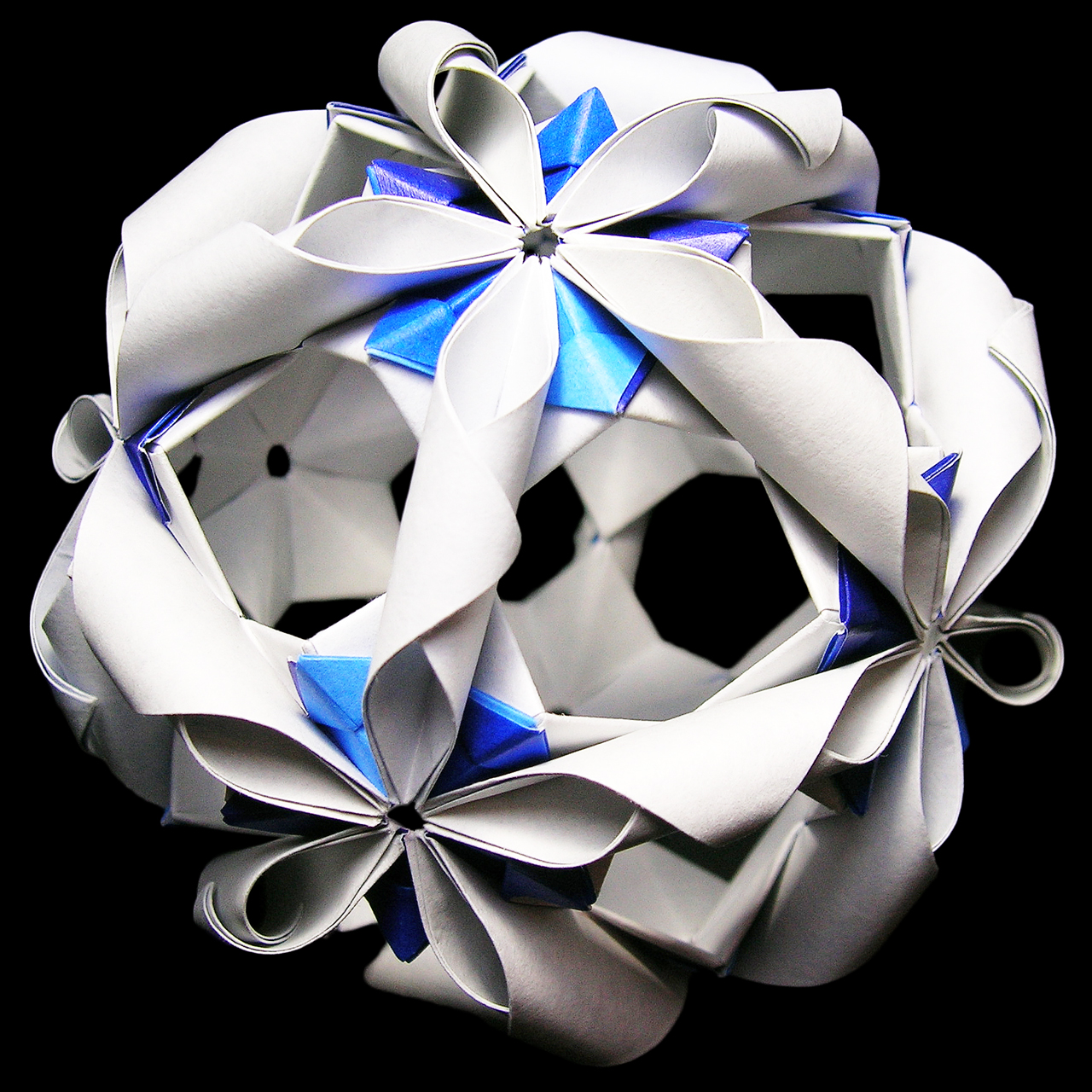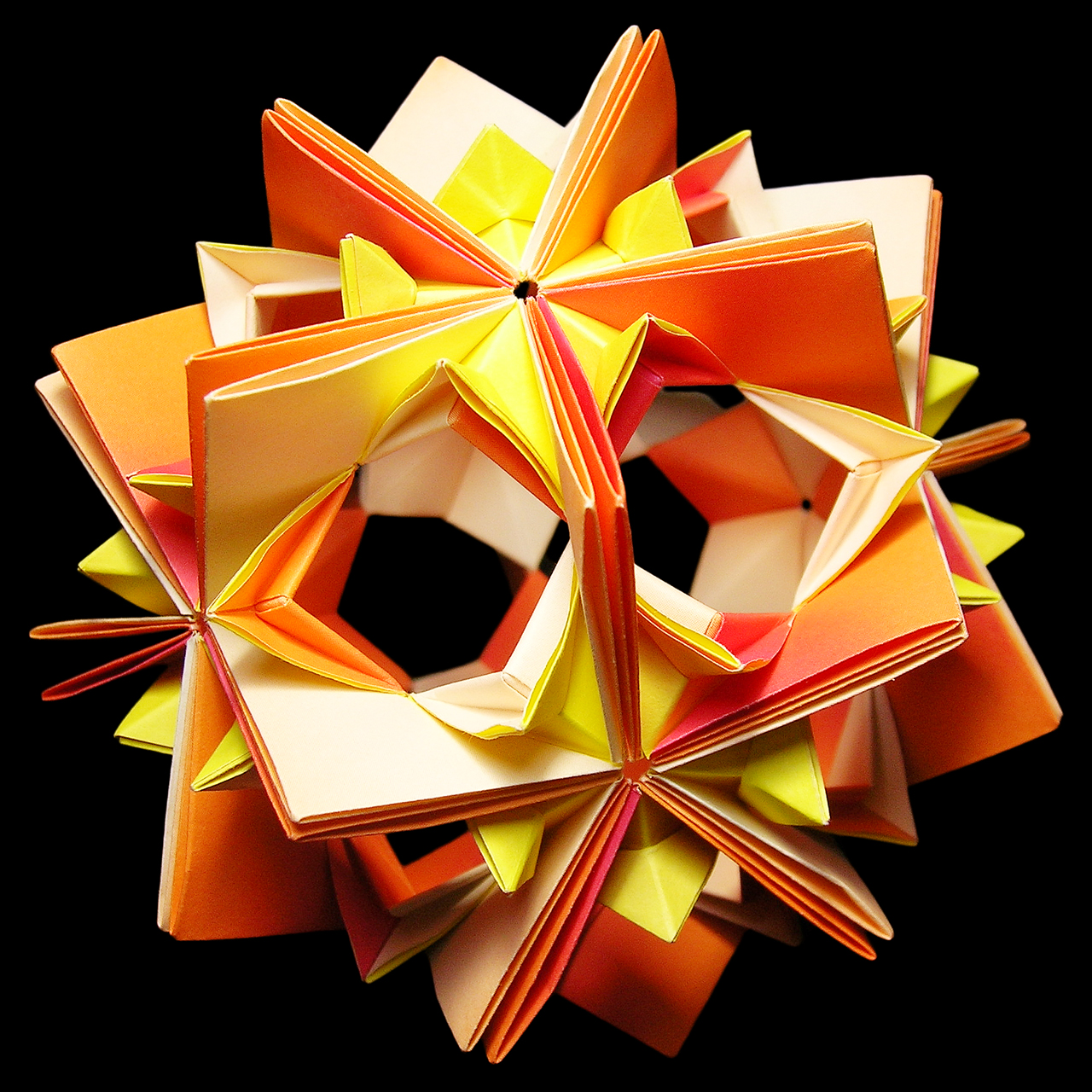 Work data
Author

Mio Tsugawa

Creation date

Oct.2019

Drawing

Dec.2019

Parts

30 parts

Paper size

7.5 cm (square paper)

Joining materials

No use (No glued)

Joining method

Arabesque-joint
Summary / 作品概要
These works are arrangements for a joining method "Arabesque-joint".
The diagram has two kinds of works.
About "Arabesque-joint" and its variations / 「アラベスクジョイント」とバリエーションについて
"Arabesque-joint" is a method to connect parts that inserting a flap into a pocket and locked the joint place so as not to come them off easily by adding a fold at the joint place.
"Arabesque-joint variations" are the variation of methods connecting parts from Arabesque-joint, the joint places are having different forms or colors from the original work.
There are no other differences in all folding processes of original works.
But these small different foldings make the looks of completion work big changing.





「アラベスクジョイント」とは「フラップをポケットに差し込み、ジョイント部分に折りを加えてロックする」というジョイント方法です。
「アラベスクジョイントバリエーション」はこの"折りを加える"部分にさらに折りを加えて、形や色の出方を変化させたものです。それ以外、全体の折り方に全く変化はありません。
ほんの少しの折り方の違いですが、仕上がる作品の見栄えはびっくりするほど変化します。
Can be applied to… / 適用することができる作品
The works using "Arabesque-joint" as a joining method that can be applied "Arabesque-joint variations" are below. Try applying this method to any works and enjoy founding new works!
As for this diagram, it shows how to make variation works in the work of "Arabesque".





「アラベスクジョイントバリエーション」は「アラベスクジョイント」を使う以下の作品に適用が可能ですので、色々試して楽しんでください。
折り図では、「アラベスク」の作品を見本にしています。



Arabesque
アラベスク




Cynthia
シンシア




Hecate
ヘカテー




Artemis
アルテミス
Get the diagram / 折り図をゲット
The diagram is 300 JPY (Include tax).
折り図は1部 300円 (税込み)です。