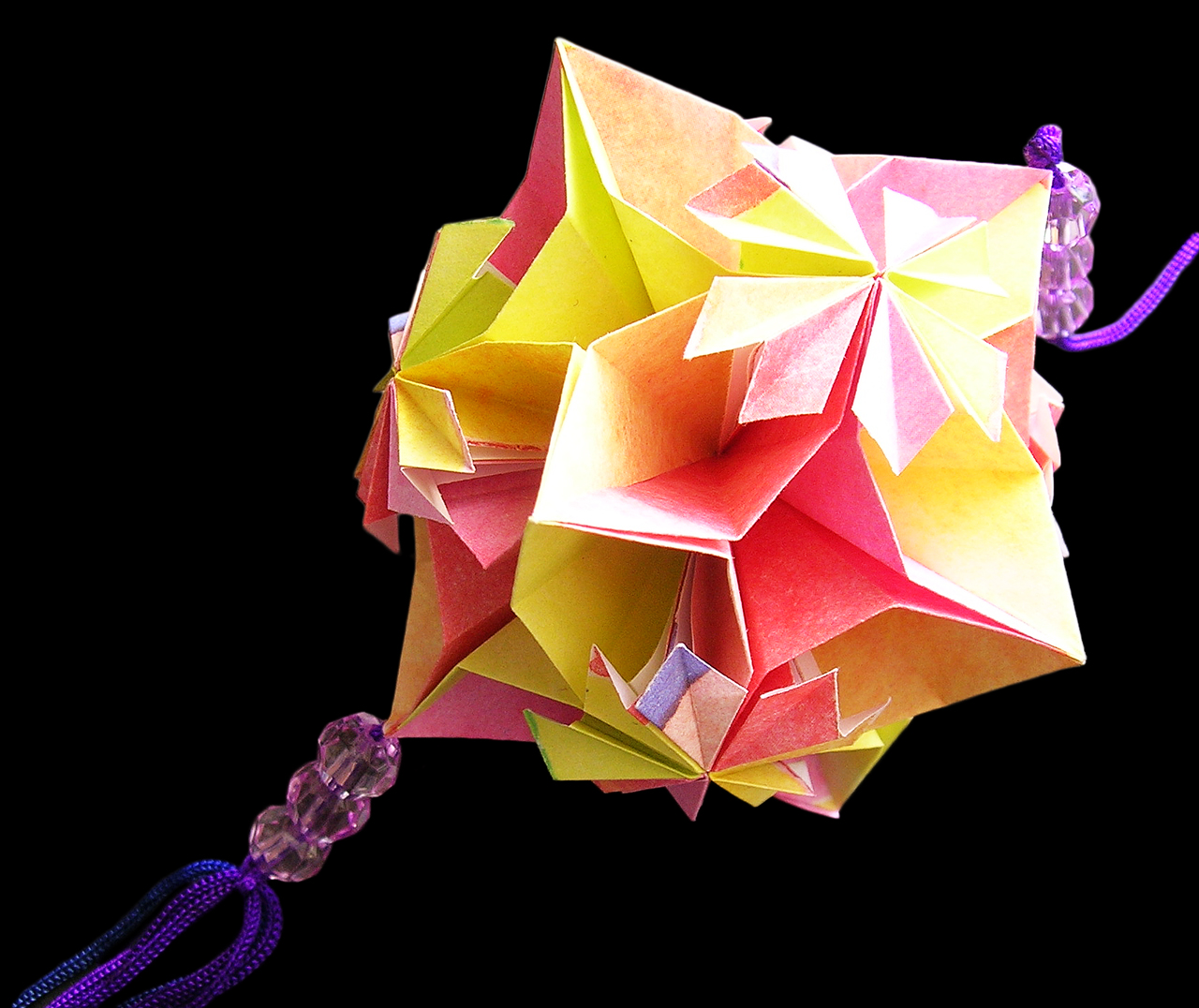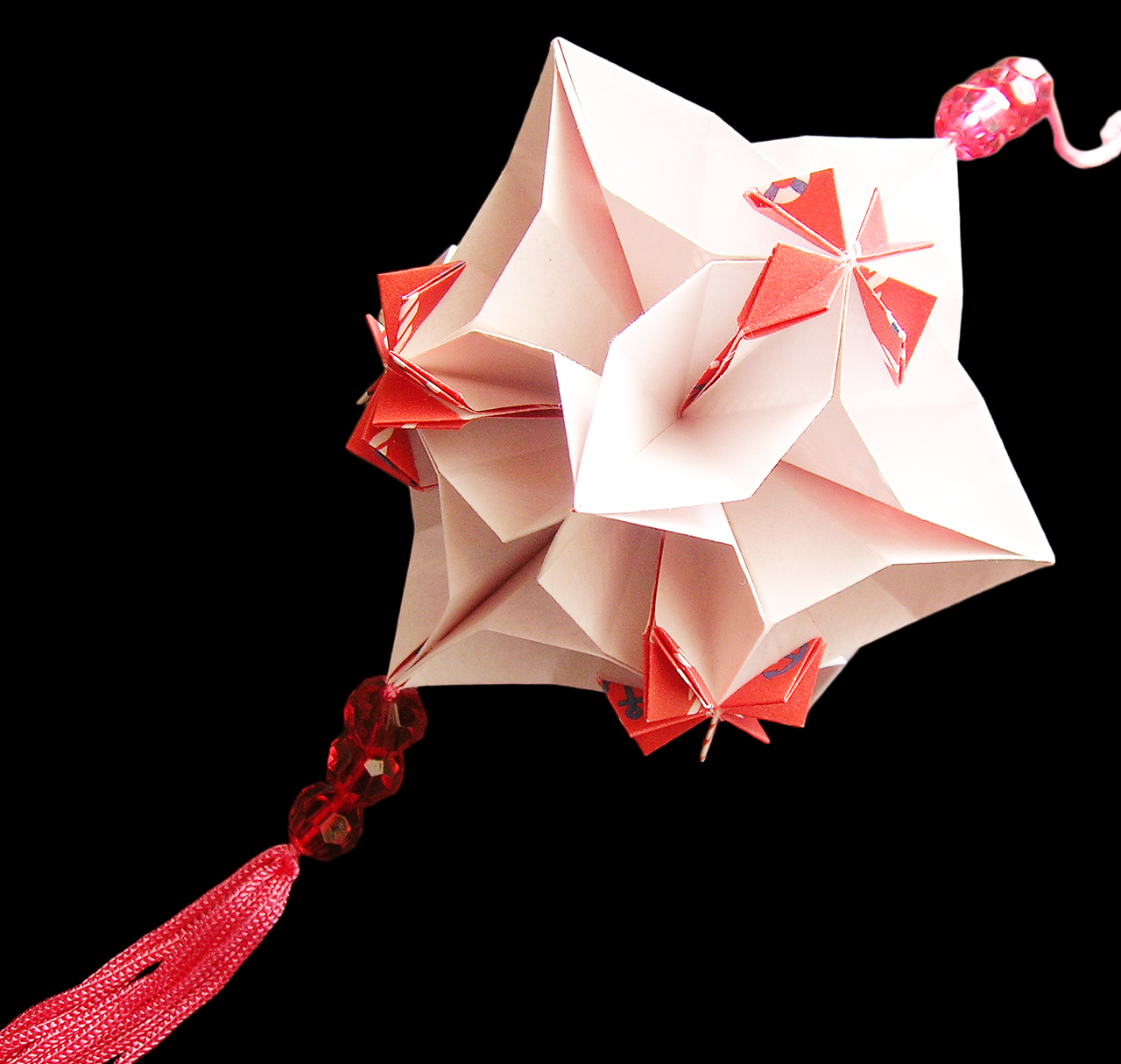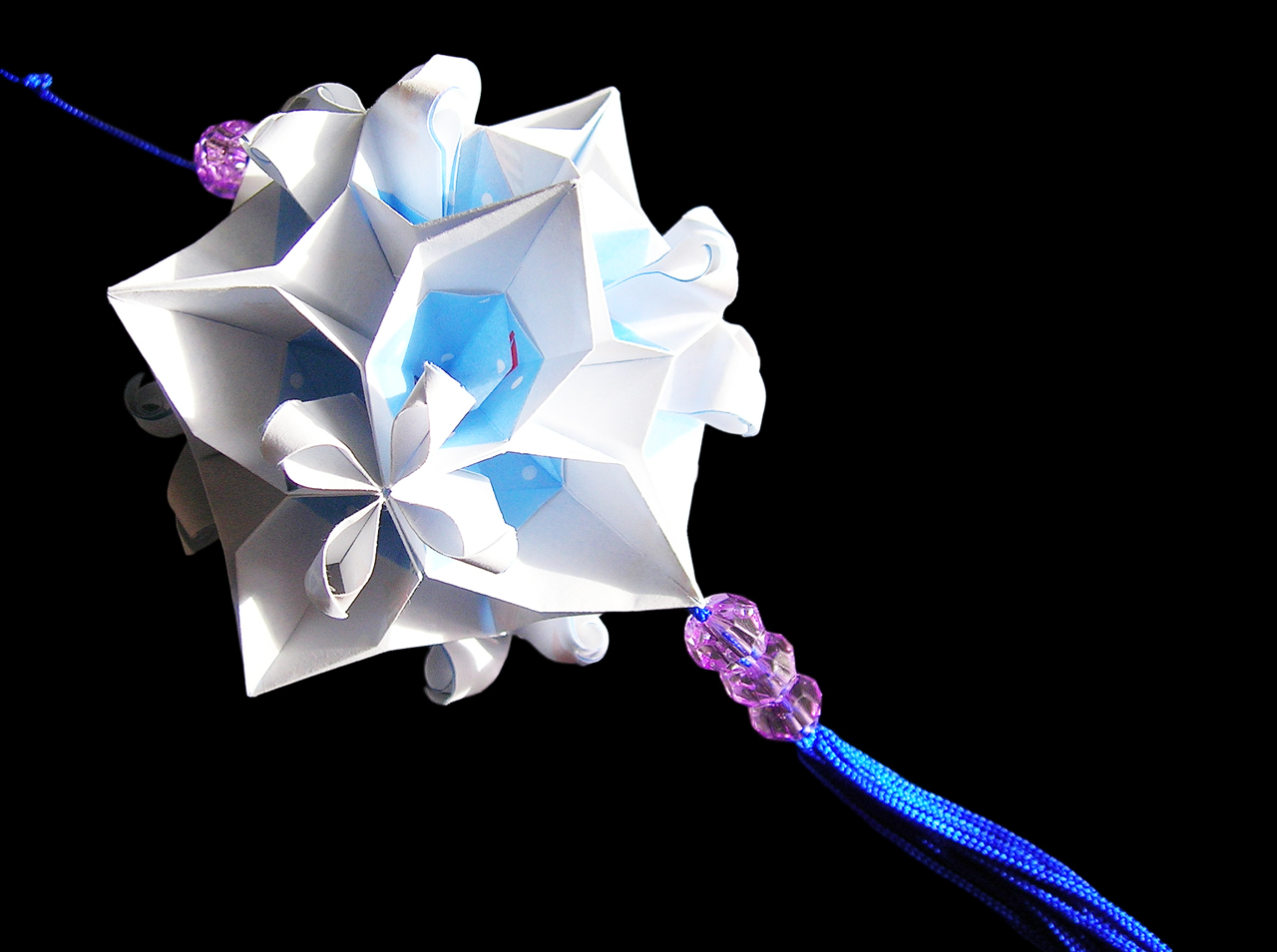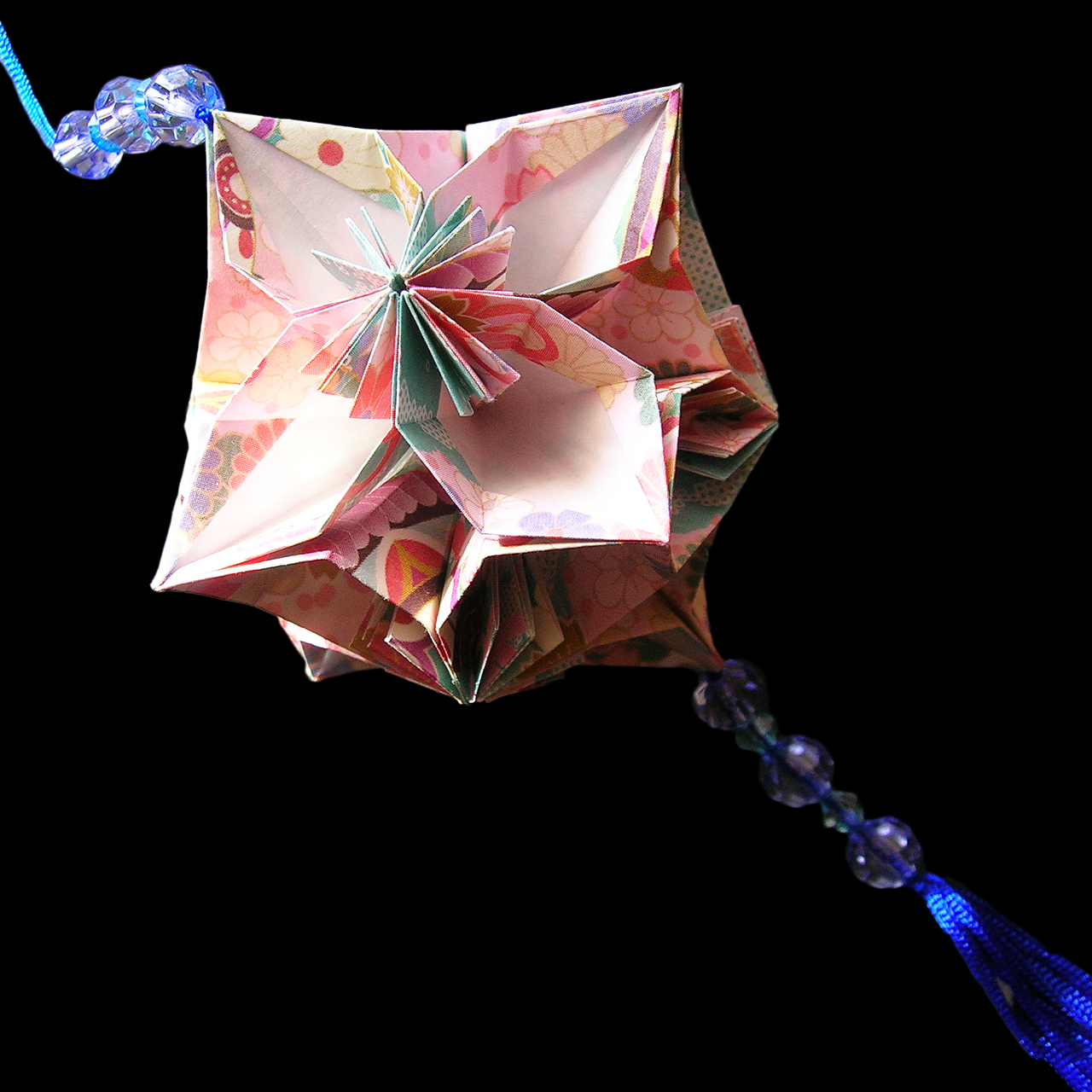 Work data
Author

Mio Tsugawa

Creation date

Dec.2010

Drawing

Dec.2019

Parts

24 parts

Paper size

7.5×3.75 cm (Half square paper)

Assembling type

Paste type

Joining materials

Glue
Summary / 作品概要
These are variation works from "Elfen".
It's a paste type that parts are assembled with glue.

A work consists of six units, a unit is made with four parts, one work need 24 parts.





「エルフェンアレンジ」は「エルフェン」のバリエーション作品です。
組み立てのタイプは「貼り合わせタイプ」でパーツを繋ぐのに接着剤が利用されます。

ひとつの作品は6つのユニットで構成されていて、ひとつのユニットは4つのパーツで成り立っています。全部で24パーツが必要です。
Characteristic of "Elfen arrangements". / 「エルフェンアレンジ」の特徴
The diagram of "Elfen arrangements" includes four variation works. Two works are variations of stamens, the other two are variations of petals.

A variation of petal can be had variation of stamens. It means one variation of petals can be possible to make five different variation works (include the original "Elfen" diagram). So, you can make ten variation works in total.

Half square paper is used for this work, a completion work become smaller than a work of "Bloom" made with paper that is the same size as a side of long, it's so cute.





「エルフェンアレンジ」の折り図には4つのバリエーション作品が掲載されています。
ふたつはしべのアレンジでもうふたつは花びらのアレンジです。
花びらのアレンジには他のしべのアレンジを適用することができ、ひとつの花びらのアレンジから5つの違った作品を作ることができます。(オリジナルのエルフェンの折り図を含みます。)
この折り図にはふたつの花びらのバリエーションが掲載されているので、合計で10種類の違ったバリエーション作品を作ることができます。

折り紙は正方形を半分にカットした紙を使います。同じサイズの折り紙で作った「ブルーム」の作品よりもひと回り小さなサイズになり、とても可愛い仕上がりになります。
Get the diagram / 折り図をゲット
The diagram is 330 JPY (Include tax).
折り図は1部330円(税込み)です。

The diagram of "Elfen arrangements" also needs the diagram of "Elfen" and "Bloom". Please prepare it first.
「エルフェンアレンジ」の折り図は、はじめに「エルフェン」と「ブルーム」の折り図が必要です。ご一緒にご用意ください。

Bloom ver.4 petals Free Diagram / ブルーム ver.4 花弁 – 無料折り図
---