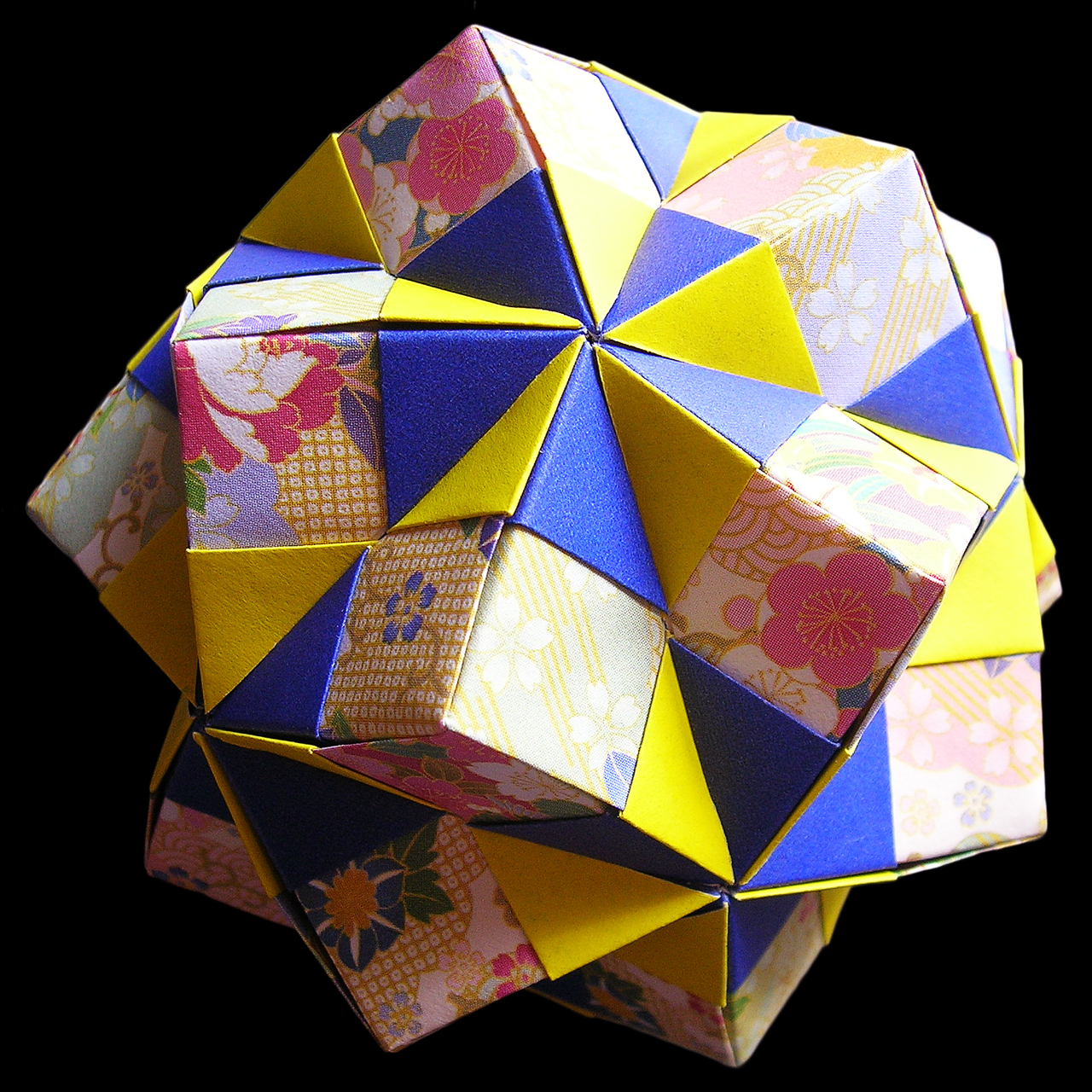 Work data
Author

Mio Tsugawa

Creation date

Feb.2020

Drawing

Feb.2020

Parts

60 pieces (30 parts)

Paper size

7.5×3.75 cm (Half square paper)

Joining materials

No use (No glued)

Joining method

Flap and Pocket joint, Rosette joint
Summary / 作品概要
This diagram is vol.2 that "Inwyt" variations.
A part of "Inwyt" work consists of two pieces, which are "Piece A" and "Piece B". Included works in this diagram are "Piece A" variations.
Combining pieces into one part and assembling all parts into the whole don't need glue.
The basic folding and nine variations are included in the diagram and you can make thirteen kinds of works. Easy folding and assembling, it's good for any origami lovers.






この折り図は"インウィット"のバリエーション vol.2です。"インウィット"のひとつのパーツは「部品A」と「部品B」のふたつの部品で構成されていて、これは「部品A」のバリエーションです。
部品を組み合わせたり、パーツを全体に組み立てたりするのに接着剤は必要ありません。
折り図にはひとつの基本の折り方と9つのバリエーションが掲載されていて、全部で13種類のくす玉を作ることができます。
とても簡単な折りたたみと組み立てで、初心者の方にもオススメ。
Get the diagram / 折り図をゲット
The diagram is 300 JPY (Include tax).
折り図は1部 300円 (税込み)です。